ADEPT Decisions Engine
ADEPT™ Decisions combines a highly flexible decisioning solution with Software as a Service (SaaS), to manage best-practice champion/challenger credit risk strategies that will continually test, learn and maximise the profits of clients' portfolios.
What is a Decision Engine?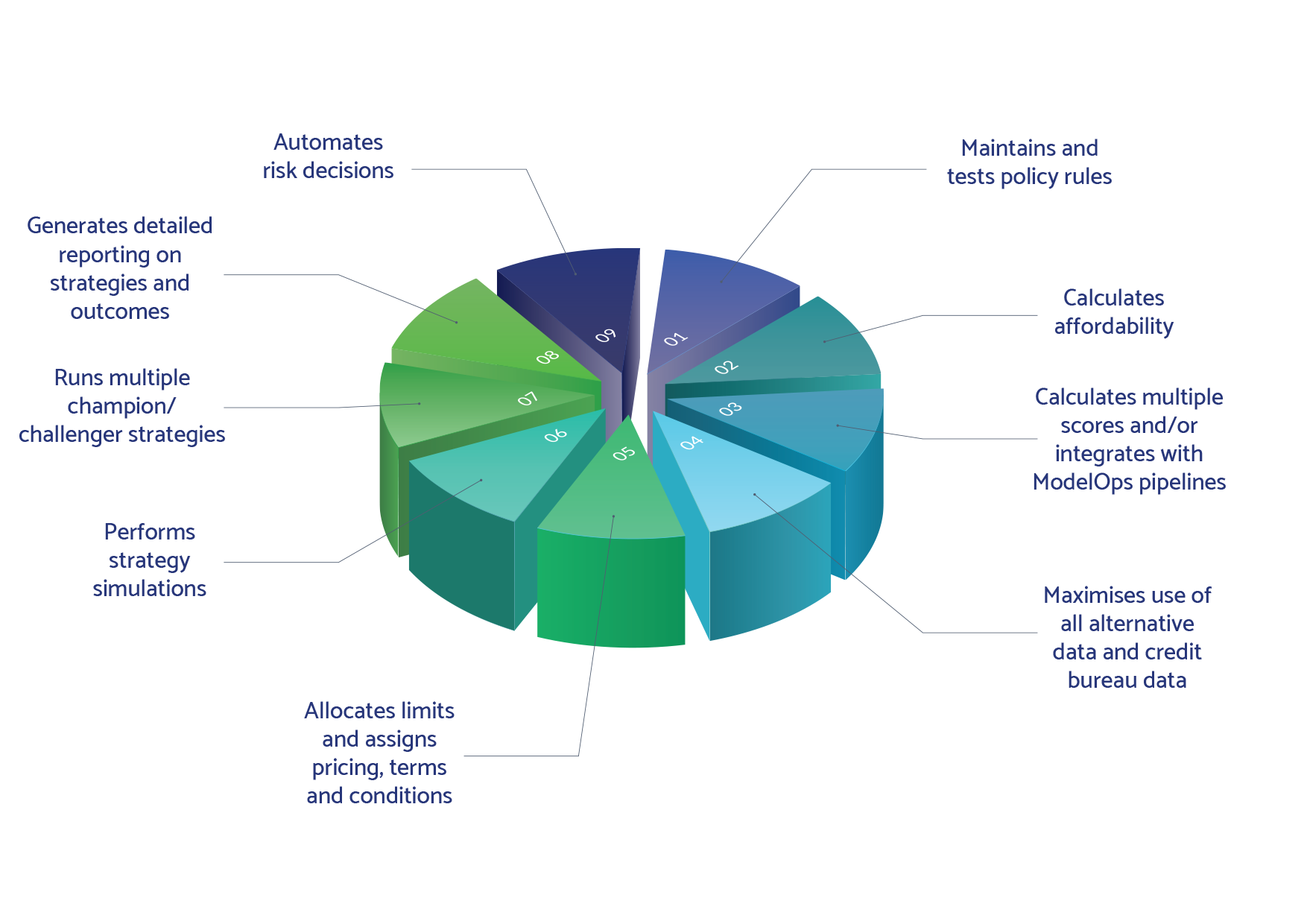 Software as a Service
Data Security
ADEPT Decisions uses best practice industry standard data security protocols
Capex Reduction
No need to provision expensive design and runtime servers and surrounding infrastructure
Multi Tenant
True multi tenant solution with subscriber data stored in separate silos – no overlap of data or strategies
Seamless Upgrades
Users always have access to the latest version of the software, without any integration or deployment costs
Scalability
Processing capacity scales automatically with demand. No wasted resources
Value for Money
Modular solution for maximum flexibility and cost saving – value for money menu approach
ADEPT Decisions Management Areas
ADEPT™ Decisions provides end to end management of the entire consumer life cycle. From booking applications, to managing existing customers, and maximising collections, limits and spend. This all occurs within a champion/challenger testing environment, securely hosted in the cloud.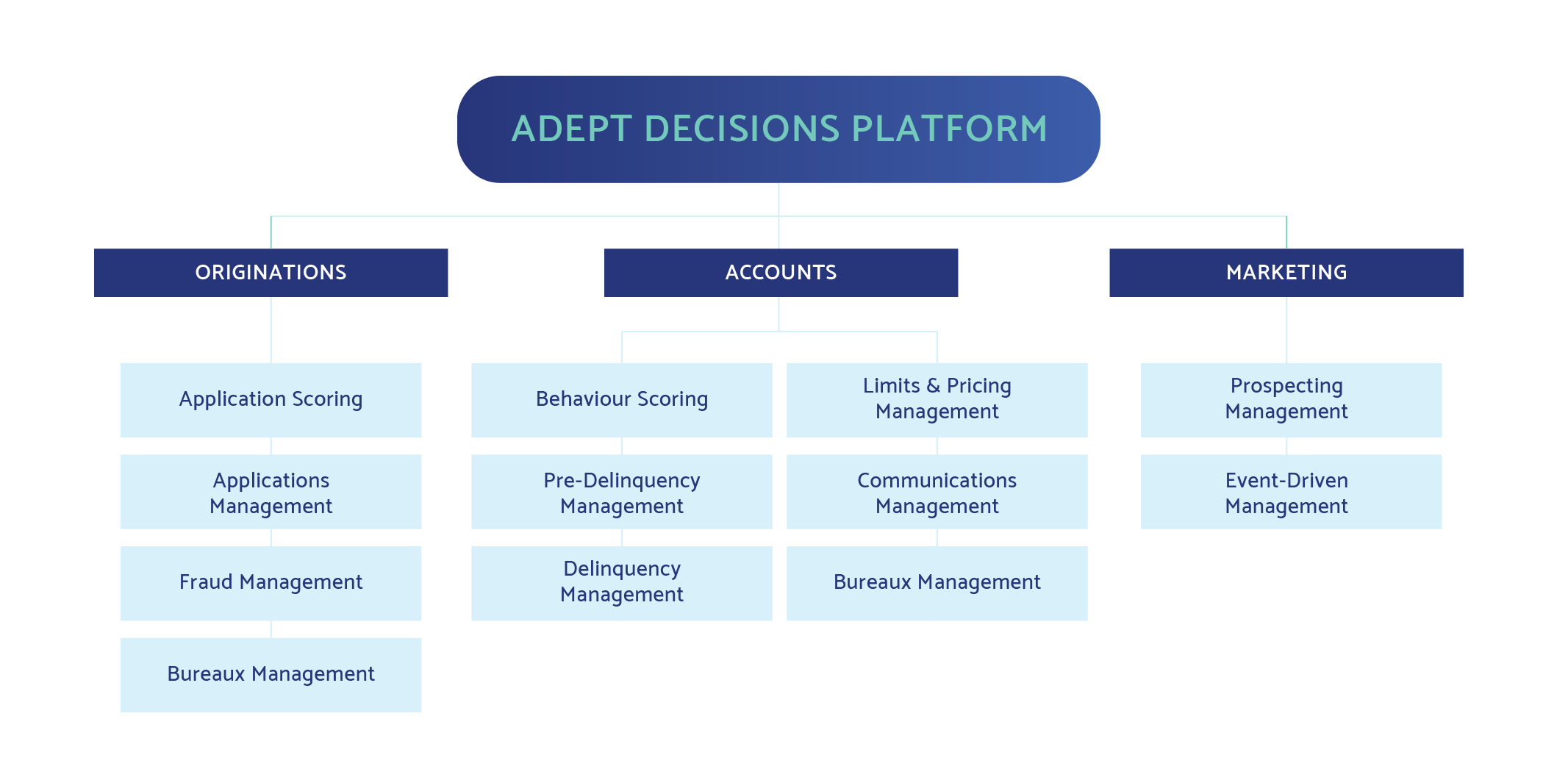 ADEPT Decisions Features
Established
Core ADEPT™ Decision Engine with 15+ years' continuous development
Application
Covers entire end-to-end credit life cycle – 12 management areas – full solution
Alternative Data
Enabled for telco, alternative data and machine learning techniques to maximise predictive models
Integration
Uses best practice industry standards in data integration and security – API driven 3-4 months projects
Configurable
Fully client configurable decisioning – highly parameterised – puts the risk team in the driver's seat
Flexibility
Modular solution for maximum flexibility and cost saving – clients only pay for what they use
ADEPT Decisions Client Benefits
ADEPT™ Decisions provides a wide range of unique benefits to clients: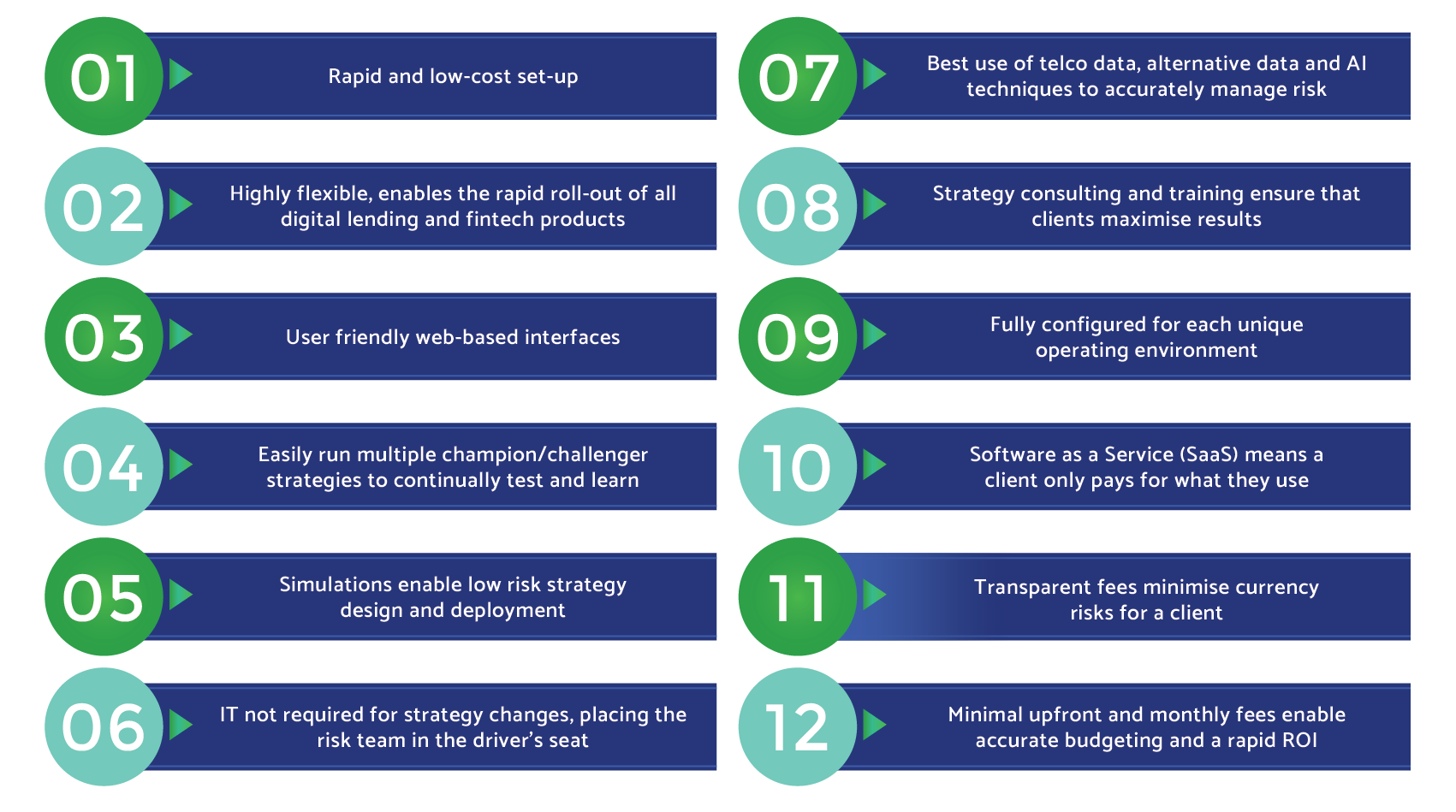 Contact Us
We provide flexible decisioning solutions, training and ongoing support to a broad spectrum of clients worldwide.
To learn how our 360° decisioning solutions can benefit your organisation, email us at: