For a modern Fintech – it's time to say goodbye to entry-level, inadequate origination capabilities and move to ADEPT Decisions. The toolkit that will maximise the results of your portfolios by addressing all performance metrics

Why do lenders require a Decision Engine and a Loan Origination System?
What is a Loan Origination System?
Loan Origination Systems (LOS), also known as Application Processing Systems (APS), are complex tools that do a lot of heavy lifting. They have to manage the credit application from inception to completion, including all of the following tasks: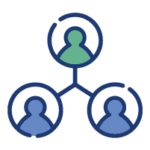 Gather data through application screens, internal files and third-party sources
On top of all of these tasks, most Loan Origination Systems include rudimentary structures for the assessment of the credit application. Simple policy rules, scorecard implementation and cut-offs enable the Loan Origination System to be a basic end-to-end solution for account origination.
Understandably, the decisioning capability housed within a Loan Origination System is entry level, and inadequate for the needs of a modern FinTech.

Implement multiple score types for each application.
Input traditional, regression, tree and Machine Learning models directly into the system.
Call external scoring services for frequently redeveloped models.
Interface directly to a local credit bureau to retrieve data.
Conduct A/B testing of multiple credit bureaux to find the best data for your decisions.
Save bureau costs by only calling when necessary.
Apply policy rules for instant application knock-outs.
Chain decisioning together to complete full assessment of all application criteria – accept/decline, exposure, affordability, pricing etc.
Implement A/B testing to improve results.
Bring activity and velocity data into the decisioning to identify suspicious activity.
Calculate fraud prevention scores to quantity risk.
Apply weighted fraud rules to maximise identification and minimise false positives.
Typical Benefits of ADEPT Decisions over a Loan Origination System
ADEPT Decisions will typically deliver these benefits which are beyond what a standard Loan Origination System can provide.
A Loan Origination System will be able to perform some basic scoring and policy rules setting, but only a decision engine has the true flexibility and functionality to perform complex calculations and make granular assessments which maximise the results of a portfolio by addressing all performance metrics.
| Originations Metrics | Improvements |
| --- | --- |
| Increase Acceptance Rate | + 10-15% |
| Decrease Bad Debt | – 20-25% |
| Increase Profit | + 15-20% |
| Decrease IT Costs | – 35-40% |
| Decrease Turnaround Time | – 5-10% |
| Increase Take-up Rate | + 5-8% |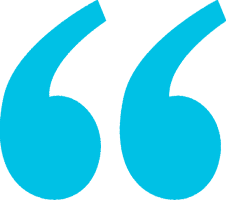 Book a Consultation
We provide a FinTech toolkit which includes software and analytical solutions to automate and simplify your lending process.
Contact us to learn more about how our decisioning solutions can benefit your business.
Find Us
Elm House, St Julian's Avenue,
St Peter Port, Guernsey GY1 1GZ,
Channel Islands